Products List


Contact us
Contact Person: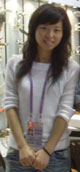 Ms.Tina

Chat Now!

Tel: +86-577-86995592
Fax: +86-577-86995592
E-mail: tinazhangfly@aliyun.com
MSN: tinazhangfly@live.cn
SKYPE: tinazhangfly




Rising film evaporator concentration tank

You are here :
Home
»
Products
»
Pharmacy Equipment
»
Search keywords: Rising film evaporator concentration tank
Product Name: Rising film evaporator concentration tank
Application: Liquid
Material: SUS316L/304
Type: Pharmacy Equipment
Minimum Order Quantity: 1 Set
Port: ningbo
Packing Details: Cotton cloth/wooden box
Delivery Time: 30days
Payment Terms: T/T
Supply Ability: 100 Set/Sets per Month
Product Details: Rising film evaporator concentration tank
Usage
1) It is applicable for low temperature continuous concentration of heat sensitive materials (such as milk, fruit and vegetable juice and liquid medicine etc.) under vacuum.
2) It is used for concentrate the solvent containing water or organic solvents but dilute low level of suspended solids. Such as pollution, solvent recovery, wastewater treatment, the concentrated extract, fruit juice concentrates, etc..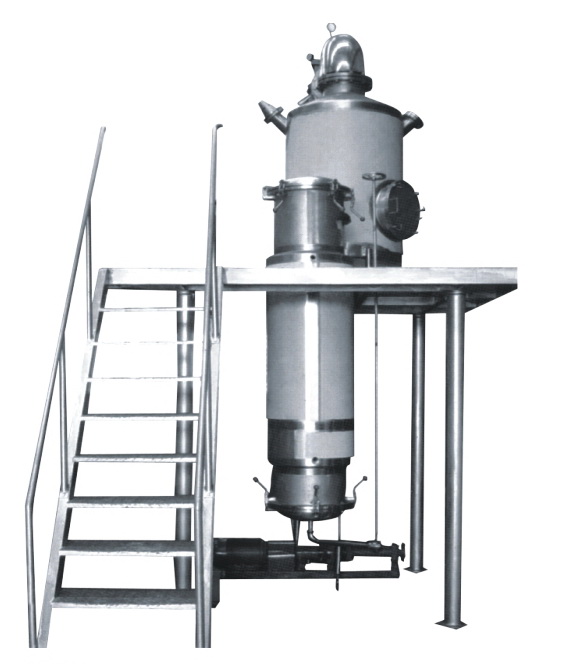 Equipment descriptions
1) After being preheated, the raw material liquid enters into the heating tube through the bottom of the evaporator. The heating steam carries out condensation out side the pipe. After the raw material is heated, it is boiled and vaporized.
2) The secondary produced will rise at a high speed in the tube and drive the material liquid to flow upwards along the interior wall of the tube in the form of rise and carry out continuous evaporation and vaporization with accelerated now.
3) The gas-liquid mixture will be separated after they enter into the separator. The completed liquid after concentration will be discharged from the bottom of the separator. This evaporator needs elaborate design and operation.
That is, the secondary steam in the heating tube shall have higher speed and higher transfer coefficient to make the liquid reach the preset concentration requirement when it passes through the heating tube only once.
4) Generally, under the normal pressure, the speed at the outlet at the top of the tube shall be kept about 20~50m/s, and during the relief operation, the speed can reach 100~160m/s.
Rising film evaporator concentration tank,concentrator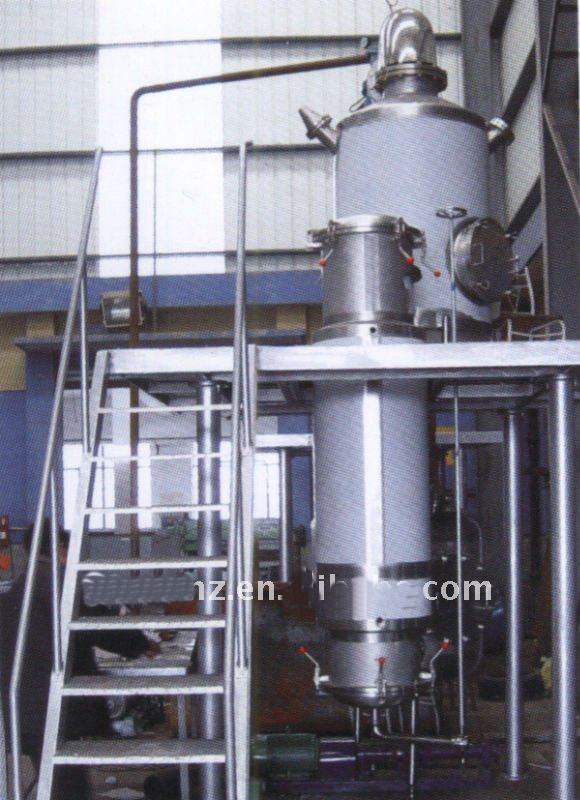 Would you like to get more products information or order it, please call me, or click Inquiry Now to fill in the Form.
It helps you get more informations you need to trade confidently with suppliers.
Related products : Milk Equipments | Alcohol Recovery Distiller | Beer Equipments | Food Equipments | CIP Cleaning System | Heat Exchanger | Storage Tank | Pharmacy Equipment | Jacket Kettle | Reaction Equipments
More information
If you have any enquiry about quotation or cooperation, please feel free to email us at
tinazhangfly@aliyun.com
or use the following enquiry form. Our sales representative will contact you within 24 hours. Thank you for your interest in our products.