Welcome to Wenzhou Aowei Machinery Co.,Ltd.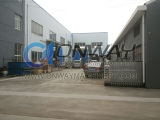 Wenzhou Aowei Machinery Co., Ltd, (former named Wenzhou Onway Machinery Co., Ltd) is a joint-stock private enterprise, with more than 100 employees. Currently. We were established in October 2000. Most of our workers have 10 years of experience in processing. We employ rich experienced experts as consultants, and strive to improve the technical levels. Our company has established a complete set of ISO9001:2000 quality assurance sys.We provide Plant Extractor, Alcohol Recovery Distiller, Evaporation Vessel/Tank/Machine products and so on.

Read More



Milk Equipments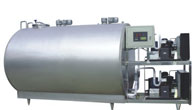 We have the milk stroage tank, milk cans , milk cooling storage tank.the boday is made of food grade stainless..




Alcohol Recovery Distiller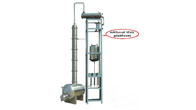 Be suitable for thin alcohol recovery of pharmaceutical, food, light industry and chemical trades. Benifi..




Beer Equipments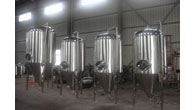 The beer fermention tank is widely used in such industries as brewing, dairy product processing, etc...The Con..




Food Equipments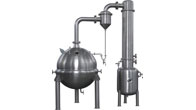 The machine is mainly used for lifting of tomato, carrot, apple, preserved vegetables, onion, chili and other ..




CIP Cleaning System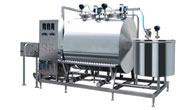 CIP cleaning system-cleaning system, also named location cleaning, are widely used in beverage, dairy, fruit j..




Heat Exchanger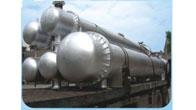 Be used for the special whole-set equipindustries as petroleum , chemical engineering, medicine, food fermenta..




Storage Tank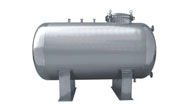 The device is usually used for storage water, liquid, milk, temporary storage, material storage, etc. Suitable..




Pharmacy Equipment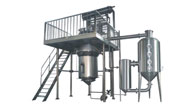 Be mainly used for extraction, concentration, ointment receiving in many fields, such as Chinese herbal,west p..




Jacket Kettle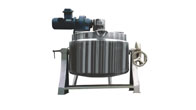 The equipment adopts open-top concentration, which is mainly used to boil and concentrate liquid materials of ..



Contact us
Contact Person: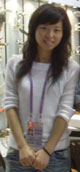 Ms.Tina

Chat Now!

Tel: +86-577-86995592
Fax: +86-577-86995592
E-mail: tinazhangfly@aliyun.com
MSN: tinazhangfly@live.cn
SKYPE: tinazhangfly
Main Products: Plant Extractor, Alcohol Recovery Distiller, Evaporation Vessel, CIP Cleaning Machine, Concentration Equipments, Pharmacy Equipment




News Letter
Enter your mail address and subscribe to hot online marketing tips from mediaman.


News & Events