Products List


Contact us
Contact Person: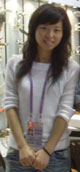 Ms.Tina

Chat Now!

Tel: +86-577-86995592
Fax: +86-577-86995592
E-mail: tinazhangfly@aliyun.com
MSN: tinazhangfly@live.cn
SKYPE: tinazhangfly




KQG Steam Heating Jacketed Pot

You are here :
Home
»
Products
»
Jacket Kettle
Search keywords: KQG Steam Heating Jacketed Pot
Product Name: KQG Steam Heating Jacketed Pot
Application: Liquid
Material: SUS316L/304
Type: Jacket Kettle
Minimum Order Quantity: 1 Set
Port: ningbo
Packing Details: Cotton cloth/wooden box
Delivery Time: 30days
Payment Terms: T/T
Supply Ability: 100 Set/Sets per Month
Product Details: KQG Steam Heating Jacketed Pot
1)SUS316L or SUS304
2)accordance GMP standard
3)10yeas experience
4)difference volume for choose
Steam Heating Jacketed pot
The steam heating jacketed kettle consists of pot body, brace, worm and worm wheel. The pot body can rotate within 180 degree. The equipment adopts open-top concentration, which is mainly used to boil and concentrate liquid materials of pharmacy, food, chemical engeering and light industry. The part contacting materials adopts stainless steel SUS304. the equipment is anti-corrosion and durable, it is in accordance with GMP medical system. Mixing device can be added at users request.
The vacuum takes off the angry aircrew including the vacuum takes off angry machine, vacumm pupmp and centrifugal utilize vacuum release and suck function get rid of air(oxygen)of supplies, suppress and osxidize and not brown to trun, improve the quality of the products. Remove and hang the gas that the scattered particle adhered to at the same time, prevent the particle from going up, improve the appearance of the products effectively, Bubbling when can also reduct in the container, the wall is corroded. This the systematic design if the vacuum is advanced, reliable, it is very important craft ctaft equipment in the fruit juice and food production.
This equipment has baching which mixes the strcture and concentrate the device, is used extensivly. This equipment and supplies are kept in touch with and adopt the stainless steel to make partly, durable in use, and accoed with GMP standard request.
Steam Heating Jacketed pot,jacket pan, jacket kettle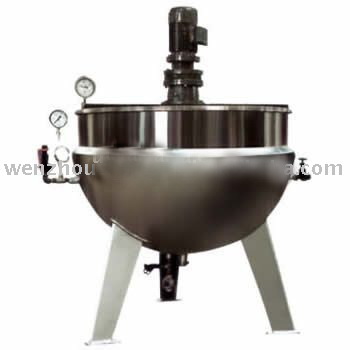 Would you like to get more products information or order it, please call me, or click Inquiry Now to fill in the Form.
It helps you get more informations you need to trade confidently with suppliers.
Related products : Milk Equipments | Alcohol Recovery Distiller | Beer Equipments | Food Equipments | CIP Cleaning System | Heat Exchanger | Storage Tank | Pharmacy Equipment | Jacket Kettle | Reaction Equipments
More information
If you have any enquiry about quotation or cooperation, please feel free to email us at
tinazhangfly@aliyun.com
or use the following enquiry form. Our sales representative will contact you within 24 hours. Thank you for your interest in our products.