Products List


Contact us
Contact Person: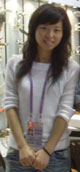 Ms.Tina

Chat Now!

Tel: +86-577-86995592
Fax: +86-577-86995592
E-mail: tinazhangfly@aliyun.com
MSN: tinazhangfly@live.cn
SKYPE: tinazhangfly




Single Effect Outer Circulation Continuous Evaporator

NO1 steam inlet
NO2 raw material inlet
NO3 concentrated liquid(finial product) outlet
NO4 condensed liquid outlet
NO5 cooling water inlet
NO6 cooling water outlet
1 heater
2 separator
3 condenser
4 the discharge pump
5 condensate pump
6 water ring type vacuum pump
Main function:
This product is used in the pharmaceutical, starch, glucose, food, chemical industries such as liquefied gas material concentration.
Performance characteristics:
This equipment is mainly used for material concentration. Equipment using column pipe heat cycle and multistage condensing principle, the evaporation speed, concentration proportion. All equipment used high-quality stainless steel materials SUS304 manufacturing anti-corrosion performance, compact structure, beautiful appearance, simple operation, convenient installation, conform to "GMP " standard.
Related Tags
:
Plant Extractor | Alcohol Recovery Distiller | Evaporation Vessel
Animation Address
:
http://www.onwaymachine.com/animation/single-effect-outer-circulation-continuous-evaporator-ID14.html
Prev Animation
:
Two Effect Falling Film Evaporator
Next Animation
:
Single Effect Forced Circulation Evaporator