Products List


Contact us
Contact Person: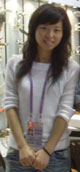 Ms.Tina

Chat Now!

Tel: +86-577-86995592
Fax: +86-577-86995592
E-mail: tinazhangfly@aliyun.com
MSN: tinazhangfly@live.cn
SKYPE: tinazhangfly




Single Effect Falling Film Evaporator

NO1 steam inlet
NO2 concentrate imports
NO3 concentrated liquid outlet
NO4 condensed water outlet
NO5 cooling water inlet
NO6 cooling water outlet
1 heat pump
2 evaporator
3 separator
4 condenser
5 feed pump
6 the discharge pump
7 condensate pump
8 water ring type vacuum pump
In the falling film evaporator, liquid and vapor phase downward and flow, forming membrane.
For concentrated liquid preheating to the boiling temperature. Uniform liquid film evaporator on the top of the liquid distributing device into the heating tube in the boiling temperature, downward flow and evaporation, downward movement into gravity and flow of steam flow continuously strengthen.
In the falling film evaporator, liquid heating device fully wetting face the trouble free operation is extremely important.
If the heating surface is not fully wetting, will produce local dry wall and fouling. The worst case scenario is heating pipe will be completely blocked. In critical circumstances, wetting rate increases with the increase of the number of evaporator efficiency or division increased, therefore, should maintain a one-way operation advantages. In this mode of operation, liquid and a heating surface contact time is nearly constant, usually each process for a few seconds.
Related Tags
:
Plant Extractor | Alcohol Recovery Distiller | Evaporation Vessel
Animation Address
:
http://www.onwaymachine.com/animation/single-effect-falling-film-evaporator-ID12.html
Prev Animation
:
Single Effect Forced Circulation Evaporator
Next Animation
:
Alcohol Recovery Concentrator