Products List


Contact us
Contact Person: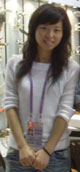 Ms.Tina

Chat Now!

Tel: +86-577-86995592
Fax: +86-577-86995592
E-mail: tinazhangfly@aliyun.com
MSN: tinazhangfly@live.cn
SKYPE: tinazhangfly




Triple-effect Concentration Vessel

You are here :
Home
»
Products
»
Food Equipments
Search keywords: Triple-effect Concentration Vessel
Product Name: Triple-effect Concentration Vessel
Application: Liquid
Material: SUS316L/304
Type: Food Equipments
Minimum Order Quantity: 1 Set
Port: ningbo
Packing Details: Cotton cloth/wooden box
Delivery Time: 30days
Payment Terms: T/T
Supply Ability: 100 Set/Sets per Month
Product Details: Triple-effect Concentration Vessel
1.energy-saving,Multi-function
2.Concentration ratio:1.4
2.accordance GMP standard
3.10yeas experience
concentration vessel
SJN series Triple-effect energy-saving concentrator is used in Chinese Medicine, Western mdeicine, glucose, starch, gourmet powder, diary product chemical industry etc to condense. Esp. Suitable for the hot sensitive materials to condense at the low temperature, specifications can be selected according to its volume.
Characteristics and performance:
1. Energy saving profit: Take example of SJN3-1000, the saves in terms of vapor, water and electricity in which than single-efficient per year are about 5400tons, 140, 000tons and 130, 000 watt, equal to RMB 200, 000Yuan
2. The device uses the modes of outer-heated natural cycle and vacuum negative pressure evaporation featuring swift evaporation with conventration proportion of 1.45, and normally without open-mouth pan for collection of ointment.
3. The concentrator uses three-effect synchronously vapor, which utmost extent utilize the vapor. The energy consumption can be 70% less than the single-effect concentrator. It is about in less than one year that the client can get back teh concentrator investment capital.
4. Features of the multiple functional operation:
(1) the reclaimable alcohol concentration is about 80%;
(2) three-effect canconcentrate three different materials;
(3) Also can collects ointment together again and again;
(4) intermittent and continuous material feeding is available;
(5)Feeding by first-effect, then through second-effect and three-effect to form ointment once time.
5. Materials is been concentrated in the condition of vacuum, without pollution, thick taste and even quality. The present material can be concentrated presently, which features convenient cleaning and immune to block.
6. Comparing with other manufacturers, we equipped with a foam breaker on the top of the evaporator to avoid material decrement phenomenon. The foam breaker were adopt with quick-open type flange featuring convenient cleaning, one person operate and reduce labor tensity.
7. The part inside the concentrator in contact with the material is made of stainless steel USU304. The thermal layer made of polyurethane is available at the heater and evaporator. The surface is with treatment of sand grinding and polishing, comply with the GMP standard.
Technology parmeter
Parameters

SJN-500

SJN-1000

SJN-1500

SJN-2000

SJN-3000

evaporation capacity (kg/h)

500

1000

1500

2000

3000

Steam pressure (Mp)

0.09

Steam consumption (kg/h)

200

400

600

800

1200

Circulation water consumption (T/h)

5

10

13

15

18

Evaporation temperation--single effect

80~90

Evaporation temperation- -Dual-effect

65~80

Evaporation temperation-- Triple-effect

55~65

Degree of vacuum(Mpa)single effect

-0.04

Degree of vacuum(Mpa)-- Dual-effect

-0.06

Degree of vacuum(Mpa)-- Triple-effect

-0.08

Size

Lengt×widt× hight(mm)

5000×1300×3000

6500×1500×3500

7000×1700×3500

7500×2000×4000

7800×2000×4300
we can design other type as your requirement.
concentration vessel,evaporator,concentrator, concentration machine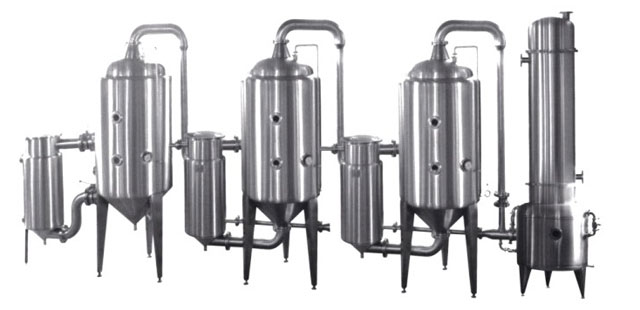 Would you like to get more products information or order it, please call me, or click Inquiry Now to fill in the Form.
It helps you get more informations you need to trade confidently with suppliers.
Related products : Milk Equipments | Alcohol Recovery Distiller | Beer Equipments | Food Equipments | CIP Cleaning System | Heat Exchanger | Storage Tank | Pharmacy Equipment | Jacket Kettle | Reaction Equipments
More information
If you have any enquiry about quotation or cooperation, please feel free to email us at
tinazhangfly@aliyun.com
or use the following enquiry form. Our sales representative will contact you within 24 hours. Thank you for your interest in our products.