Products List


Contact us
Contact Person: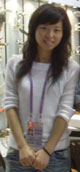 Ms.Tina

Chat Now!

Tel: +86-577-86995592
Fax: +86-577-86995592
E-mail: tinazhangfly@aliyun.com
MSN: tinazhangfly@live.cn
SKYPE: tinazhangfly




Alcohol recovery tower main purpose device Features
The main purpose of the alcohol recovery tower
The device is suitable for pharmaceutical, food, light industry, chemical industry, Greek alcohol recovery. According to the needs of users, a corresponding adjustment of the equipment can also be subjected to distillation out of toluene, methanol and other solvents, recycled. As the the Greek alcohol distillation about 30 ℃ to 90 ℃ ~ 95 ℃ alcohol finished alcohol degree requirements no matter how high can increase the reflux ratio, but produces a corresponding reduction.
Alcohol recovery tower device features
This device uses a the efficient metal stainless filler. The distillation column is generally made ​​of stainless steel filings tower plugging filler thereby preventing the phenomenon, extending the period of use of the apparatus. Where the equipment in contact with the solvent, such as condenser, surge tank, cooling coils, etc. made ​​of stainless steel, to ensure that the finished product solvent contaminated. Selected equipment materials can also be determined according to the material conditions. Distillation kettle is removable for U-shaped heating tube overhaul the U-shaped heating tube pulled out kettle for easy cleaning of the heating pipe outer wall and distillation kettle wall. The device can be intermittent production, can also be semi-continuous and continuous production.
Related Tags
:
Plant Extractor | Alcohol Recovery Distiller | Evaporation Vessel
News Address
:
http://www.onwaymachine.com/news/alcohol-recovery-tower-main-purpose-device-features-ID21.html
Prev News
:
Technical parameters of the alcohol recovery tower
Next News
:
Alcohol Recovery Distiller and Rectification